The second greatest KickAbout utility ever…
Watch your team's matches. This completely new version of showmatch now gets contemporary graphics and real-time match stats. We have now added some really exciting new features.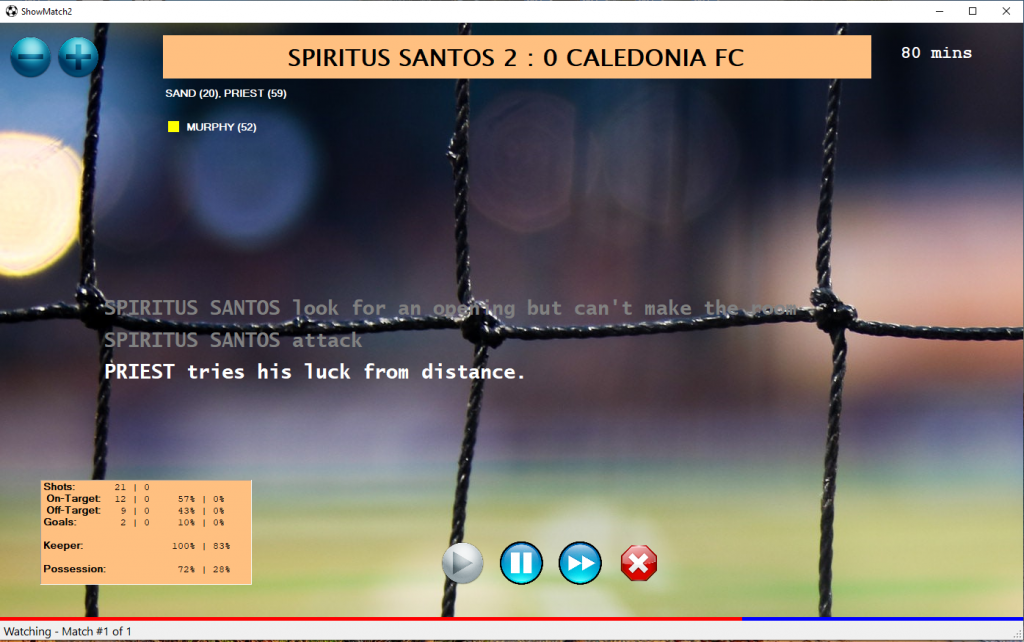 The newsroom allows you to select the matches that you want to view.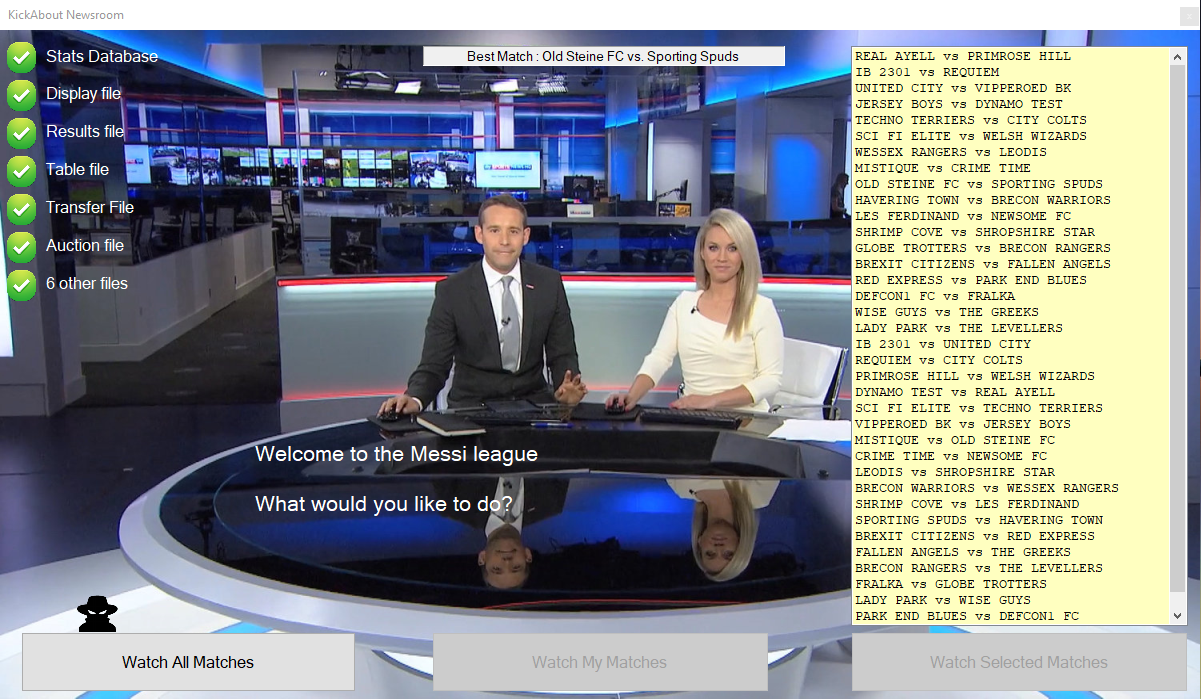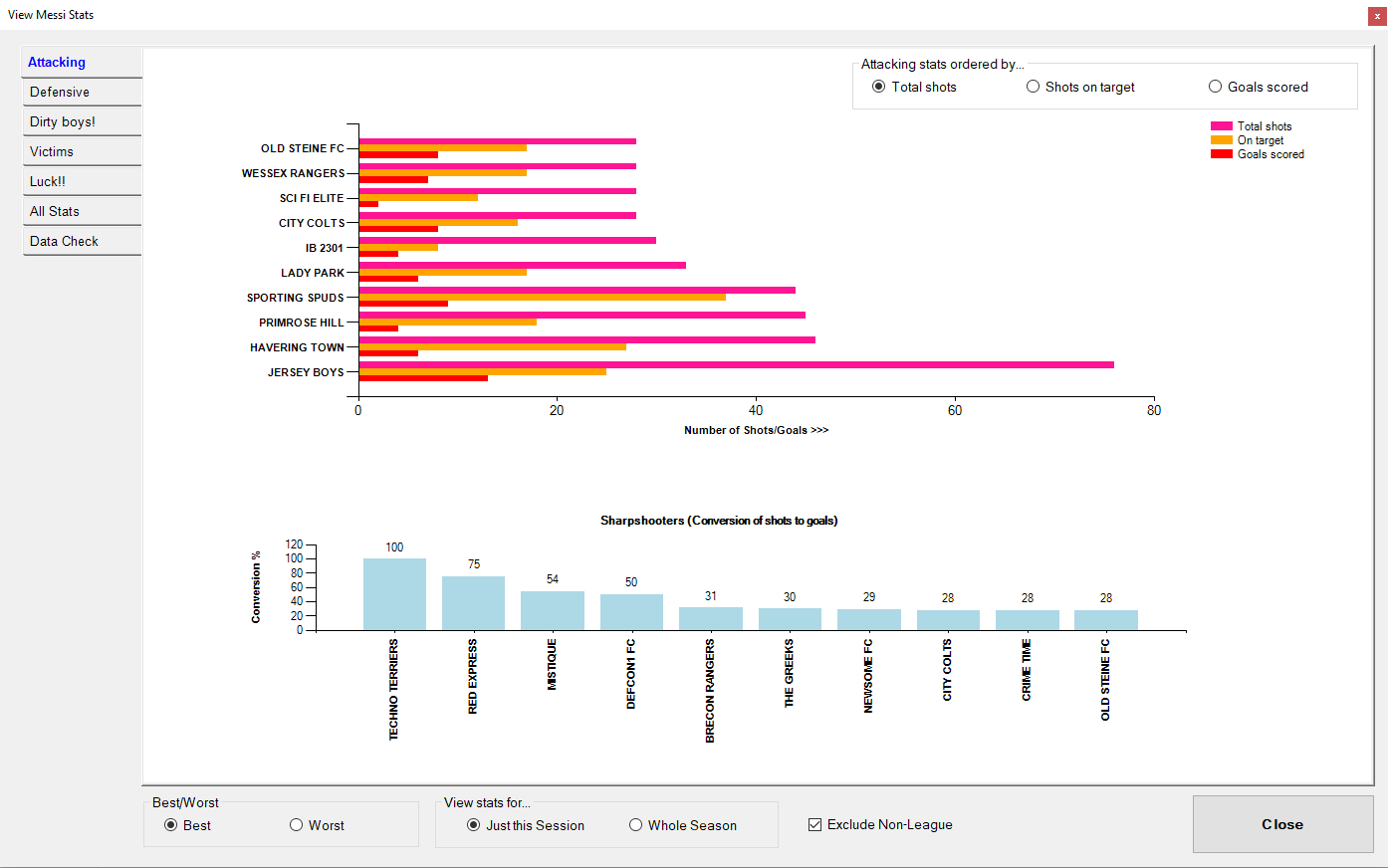 The StatPack provides multiple graphical views of both your team and their performance. 
File viewer allows you to view all of the files in the ShowMatch zip file from within the application. Not only that, file viewer strips away all those formatting labels which makes the files much easier to read.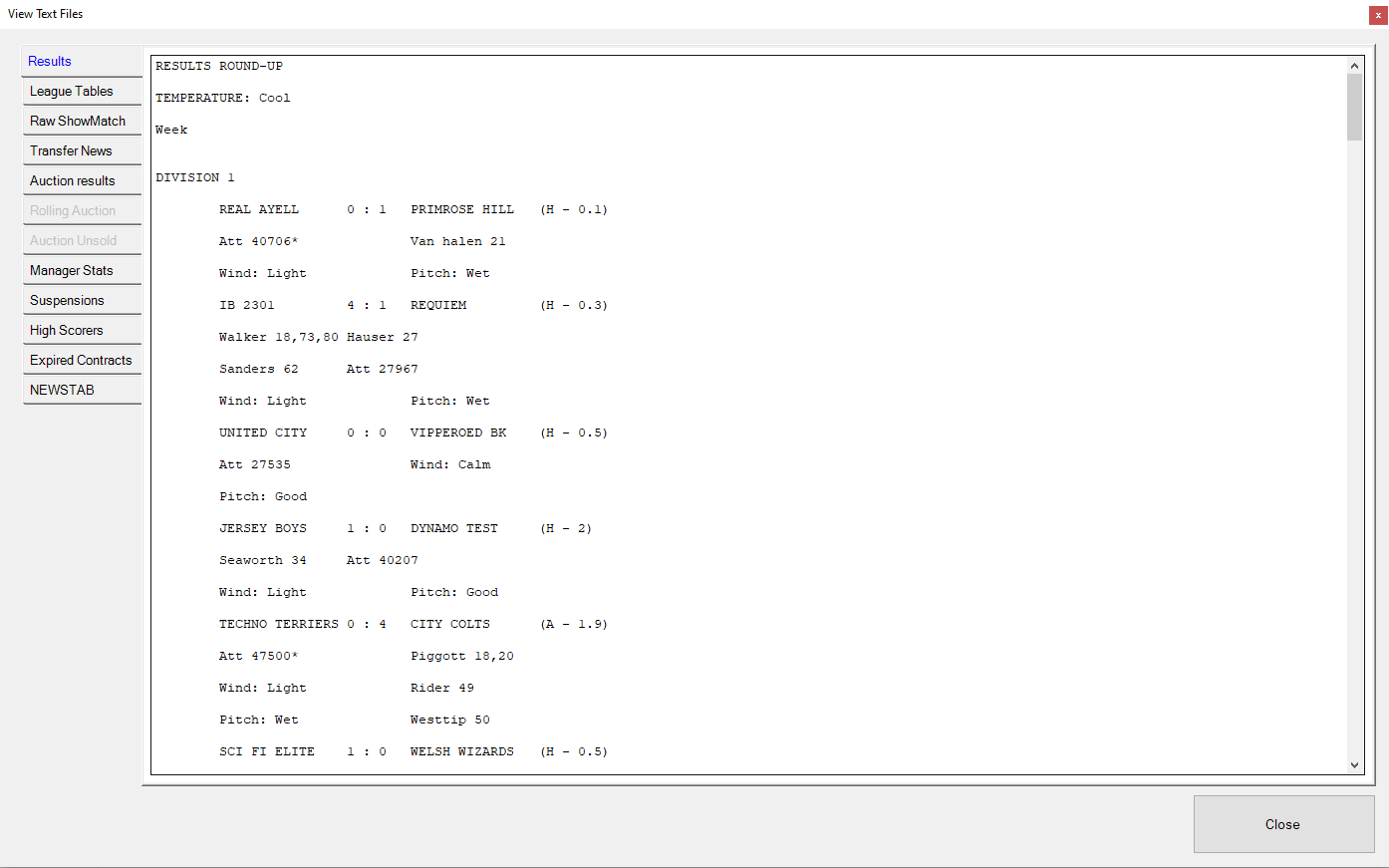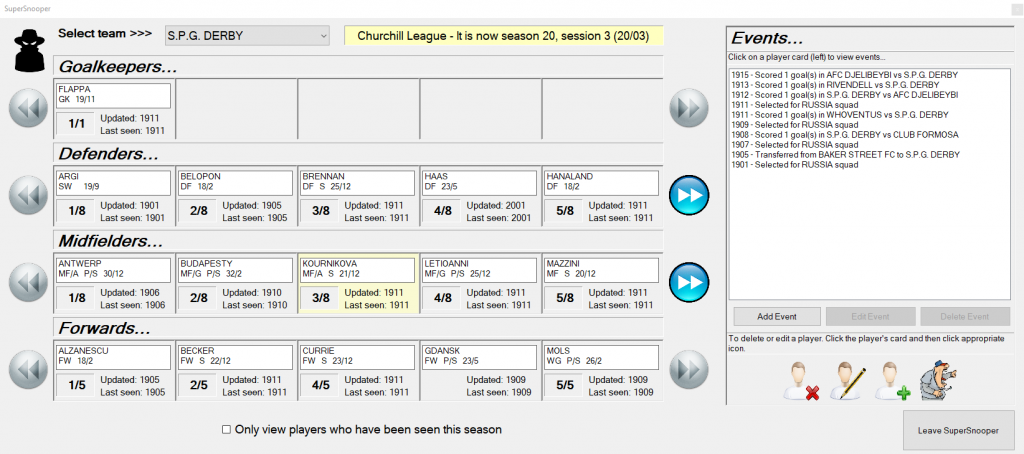 Give a warm welcome to the new member of your back-office team. This guy is a complete nerd. This guy is amazing. 
SuperSnooper studies every file in the ShowMatch zip. He remembers and records every detail and then presents this information to you at the click of a button.
In addition you can also add your own notes and scouting results to add to your ever growing compendium of knowledge.
SuperSnooper Questions and Answers